DT: APRIL 25, 2011
FR: ALEXANDRA GREENBERG/JOHN OCHOA

NEW WOLFGANG GARTNER TRACK
"FOREVER" FEATURING will.i.am

AVAILABLE NOW VIA ULTRA MUSIC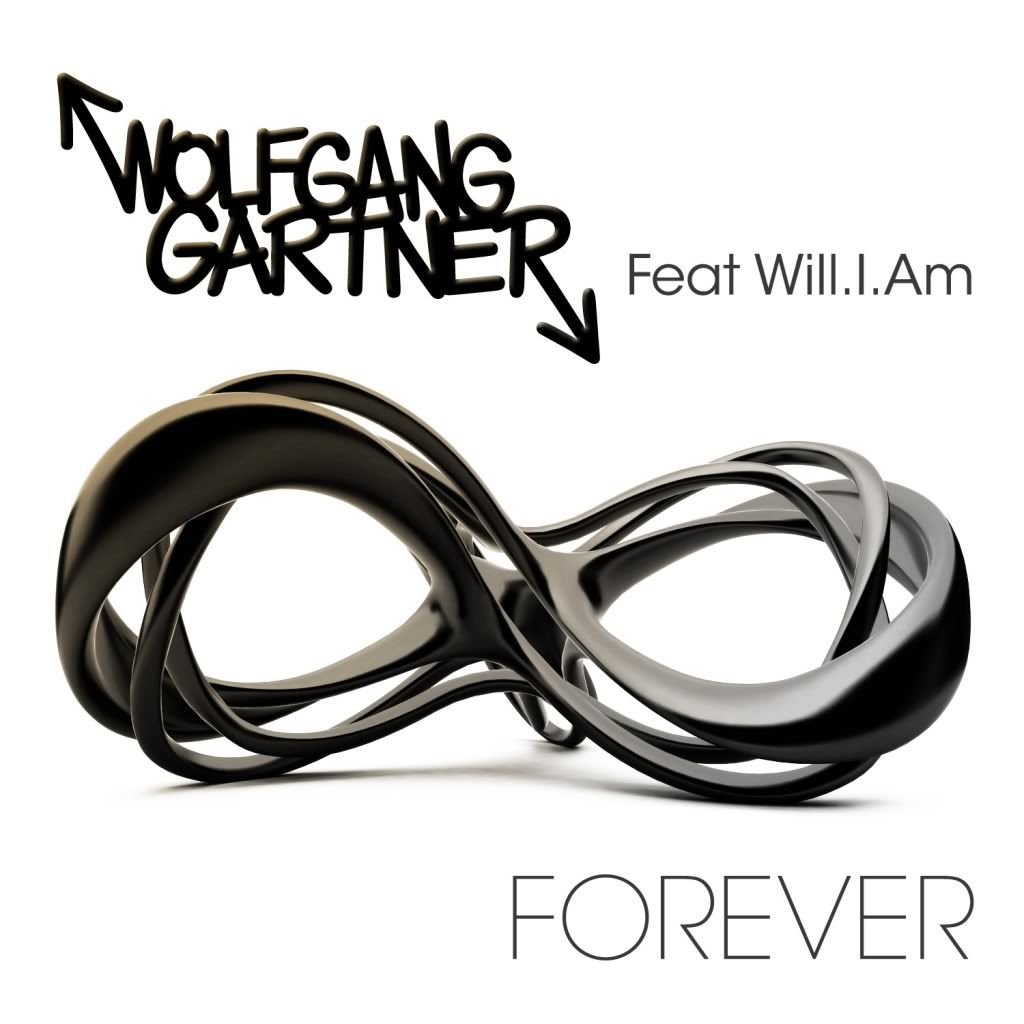 Ultra Music has now made available the newest offering from WOLFGANG GARTNER with "Forever" featuring will.i.am. The song—following "Illmerica" and "Space Junk"—is the third track from the American DJ/producer's upcoming still to be titled debut artist album, due out this summer. Look for a video from famed photographer and video director Nabil Elderkin to be available soon. Stream "Forever" here: http://www.youtube.com/ultrarecords#p/a/u/2/ymOyucbZZzM.
MTV News recently caught up with the pair in Miami during Ultra Music Festival:
http://www.mtv.com/news/articles/1661611/wolfgang-gartner-forever-will.i.am.jhtml

Apr 8 2011 4:35 PM EDT 76

Wolfgang Gartner Says 'Forever' Collabo With will.i.am Was 'Amazing'

'Completely spontaneous and accidental but it's one of my favorite songs,' WG says of new track.

By Akshay Bhansali


Grammy-nominated dance music beatsmith Wolfgang Gartner (born Joey Youngman), supported by Felix Cartal and Harvard Bass, is in the midst of a six-week, 33-date tour of North America — a six-dudes-on-a-bus excursion that's taking them to places both urban and remote. And while many attendees will come out to hear Joey's hits "Illmerica," "Animal Rights" and the more recent "Space Junk," as was the case at the Ultra Music Festival in Miami, WG is road-testing his new singles for an album he plans to drop soon.

"There's a track I got called 'Ménage à Trois' that has no words," Gartner told MTV News recently. "But if people heard it, they would know which one it was if they've been to a show. It's got one of those crazy breakdowns. [And then] there's this track 'Forever' I did with will.i.am."

"Forever" is going to be the second single off of Gartner's as yet untitled upcoming album, and the song is already generating quite a bit of buzz. It's a fiery electro tune with an unmistakable Wolfgang Gartner sound that features will.i.am singing, "Baby, let's party all night long/ Let's make it last forever." The Black Eyed Peas also threw in a set of bars.

In fact, WG and will.i.am have been sitting on the track for some time now — it was recorded a year and a half ago. And Gartner said the duo's pairing was organic.

"It just came together by accident," WG said. "It was originally just an instrumental track that I had made that I sent to my manager, and he thought it needed vocals so he gave it to Will and Will liked it. And the next day, we had a track back with a full will.i.am vocal over it. It was just amazing. Didn't need any work at all. Just threw it on top of the track and we got a single called 'Forever.' Completely spontaneous and accidental but it's one of my favorite songs."

"Forever" holds a special place in WG's heart. It seems to him that the song pays homage to the current swell of appreciation for dance music around the world — particularly here in the States

"To me, it just has this energy of 'let's make this last forever,' meaning let's make this dance music thing — because right now dance music hit another peak worldwide, especially in the U.S. These festivals are selling out and the crowds are bigger than they have ever been. So there's something really good going on right now — let's make it last forever. Let's keep this going for as long as we can."

Cut from the same cloth of dance music enthusiasm, it's a romantic thought will.i.am seems to share. "You are about to hear some stuff that will inspire you," Will told as at the Ultra Music Festival. "And I was inspired by Wolfgang Gartner before we even made that song. Wolfgang Gartner is an anomaly. He's a DJ, a musician, a fan of music, a hater, a lover.

"Like haters are haters. And the worst thing about a hater is that a hater don't know how to do anything. But a hater and a lover is awesome because I hate things and I love things. But a 'hater,' a 'lover,' a 'creator' and a 'maker' is even more awesome because they aren't dictated by what someone else's made to make something. And that's Wolfgang Gartner. He's a hater, a lover, a maker and a creator. And those kinda mother—-ers is odd. Those are anomalies. That's talent. He knows how to play music. Judge music. Create music. Like music. That guy is unique."

Meanwhile WOLFGANG GARTNER is currently on tour testing the new material for his album, accompanied by brand new live production. Catch WOLFGANG GARTNER on tour now:
| | | | |
| --- | --- | --- | --- |
| DATE | | CITY | VENUE |
| Mon | 4/25 | Boston, MA | Middle East |
| Wed | 4/27 | Baltimore, MD | Bourbon St |
| Thu | 4/28 | New York, NY | Irving Plaza |
| Fri | 4/29 | Philadelphia, PA | Starlight Room |
| Sat | 4/30 | Washington DC | Glow Fur |
| Sun | 5/1 | East Rutherford, NJ | Bamboozle Festival |
| Mon | 5/2 | Richmond, VA | Canal Club |
| Wed | 5/4 | Nashville, TN | Limelight |
| Thu | 5/5 | Knoxville, TN | Valarium |
| Fri | 5/6 | Atlanta, GA | Quad |
| Sat | 5/7 | New Orleans, LA | CAC Warehouse |
| Sun | 5/8 | San Antonio, TX | Club Rio |
| Wed | 5/11 | St. Louis, MO | Club Europe |
| Thu | 5/12 | Kansas City, MO | Conspiracy Room |
| Fri | 5/13 | Denver, CO | Ogden Theater |
| Sat | 5/14 | Salt Lake City, UT | The Complex |
For more information, please visit:

www.wolfganggartner.com
www.facebook.com/djwolfganggartner
www.twitter.com/wolfganggartner
www.myspace.com/djwolfganggartner
www.msopr.com/?q=node/5824
# # #
For more information on WOLFGANG GARTNER, contact:
MSO 818-380-0400
Alexandra Greenberg x223, agreenberg@msopr.com
John Ochoa (Tour) x230, jochoa@msopr.com
NEW WOLFGANG GARTNER TRACK "FOREVER" FEATURING will.i.am AVAILABLE NOW VIA ULTRA MUSIC