DT: DECEMBER 1, 2010
TINO COURY:
FEATURED ACT AT 102.7 KIIS FM's 2010
JINGLE BALL VILLAGE
SUNDAY, DECEMBER 5 @ 3:30PM
NEW SINGLE "UP AGAINST THE WALL"
SET FOR RELEASE TUESDAY, DECEMBER 21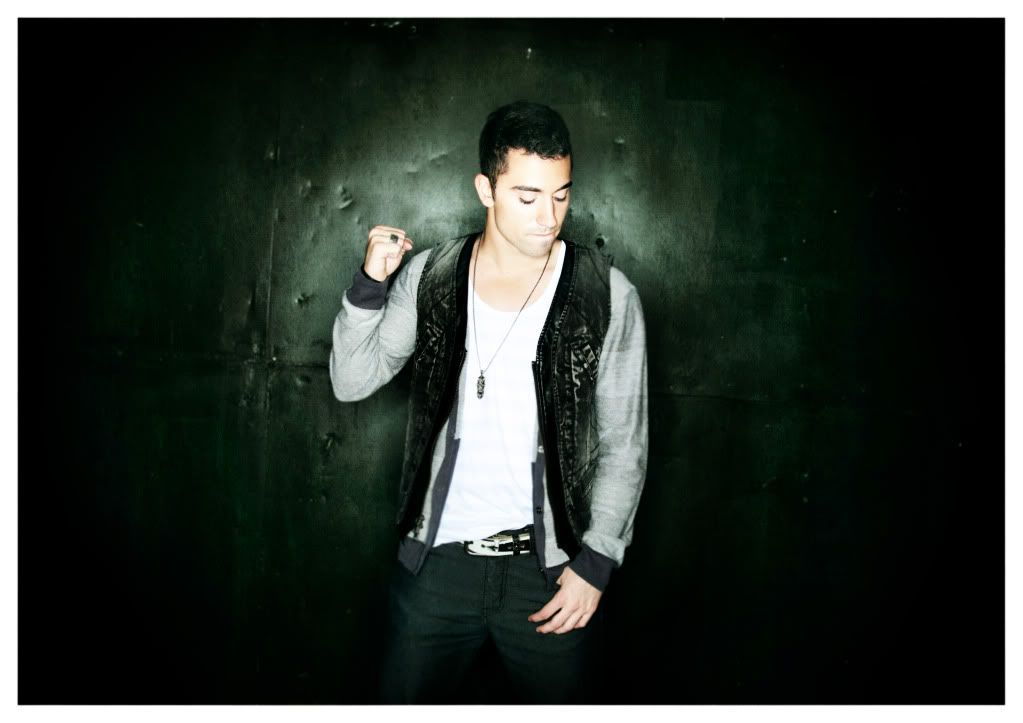 "When I was thinking about ideas for a second single, I knew I wanted to make a club record. 'Diary' definitely had the catchy lyrics and story that everyone can relate to, but this time I wanted to give my fans a song they could have fun with. 'Up Against The Wall' is really about living in the moment, letting go, and having a great time doing it."

—TINO COURY
Rising pop star TINO COURY–the first artist signed to ELEVENTH RECORDS, distributed through Universal's Fontana–is a featured performer for Los Angeles' #1 hit music station 102.7 KIIS FM's 2010 Jingle Ball Village this Sunday, December 5 at 3:30pm. The free Village show takes place from noon-5pm, just before the sold-out Jingle Ball at Nokia Theatre L.A. Live with Katy Perry, Nelly, B.o.B., Far East Movement, Bruno Mars and more. For more information on the Jingle Ball Village stage and other artists performing, visit: http://www.kiisfm.com/pages/jingleball_2010/index_village.html. Directly following his performance at the Village, TINO will do a meet n' greet with fans.
Up next, TINO will release his new single "Up Against The Wall" digitally on Tuesday, December, 21. The rhythmically propulsive track is the follow-up to his first single "Diary"–which peaked at #38 on Mediabase/BDS Top 40 chart, and reached #11 on the Billboard Hot Dance Club chart. Check out "Up Against The Wall" here:
http://www.youtube.com/watch?v=bZ2AqpmG1kQ
It has been a break-out year for the Pittsburgh-bred, Los Angeles-based 22-year-old singer-songwriter-producer and multi-instrumentalist. TINO has earned fans all over the country by performing on national and local TV and sharing the stage at concerts with Jason Derulo (at the sold-out The Fillmore New York at Irving Plaza), Drake, Train, Iyaz, New Boyz, Mike Posner, Kelly Rowland, Kris Allen, and The Backstreet Boys, among many others. Known for his urgent vocals and flair for sparkling hooks as well as his substantial production chops, US Weekly's Ian Drew noted that TINO was "blowing up the pop scene with his debut Top 40 single, 'Diary'" (7/14/10).
TINO will release his full-length album in spring 2011.
The serious buzz surrounding TINO began this past May when "Diary," landed on over 50 Rhythmic/Top 40 stations in its first week of release, an achievement unrivaled in recent history by any new independent artist. Billboard magazine praised the song: "Despite its themes of betrayal, dissatisfaction and letdown for its lead singer, the song's sticking point is an irresistibly buoyant beat that should keep listeners tuned in and dancing" (6/19/10). "Diary" has logged over 1,000,000 views on YouTube: http://www.youtube.com/tinocoury#p/f/2/S83xZjjgu4c.
Read about TINO on USmagazine.com here:
http://www.usmagazine.com/moviestvmusic/news/pops-new-heartthrob-tino-coury-dishes-on-sexy-diary-video-shoot-2010147

www.facebook.com/tinocoury
http://www.myspace.com/tinocoury
http://twitter.com/tinocoury
www.eleventhrecords.com

###
For more information on TINO COURY, contact: MSO 818-380-0400

Libby Coffey, x224 LCoffey@msopr.com

Angela Villanueva, x232 AVillanueva@msopr.com

Mitch Schneider, x235 MSchneider@msopr.com
TINO COURY
: TO PERFORM AT KIIS FM'S 2010 JINGLE BALL VILLAGE (L.A. LIVE) SUNDAY, DEC. 5 AT 3:30PM; NEW SINGLE "UP AGAINST THE WALL" OUT DEC. 21