TO: DECEMBER 14, 2011
FR: LIBBY COFFEY/BARI LIEBERMAN/MSO
LCoffey@msopr.com 818-380-0400 x224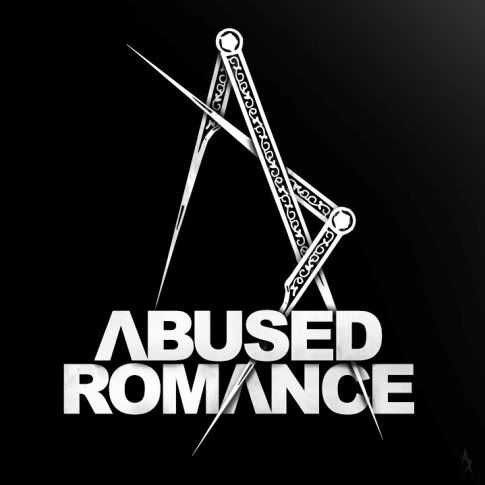 ABUSED ROMANCE|
SET TO RELEASE
DEBUT EP "THE SOUND OF VIOLENCE"
JANUARY 18, 2011 (1-18-11)
ON iTUNES
VIA INDIE
FREEWAY ENTERTAINMENT/UNIVERSAL MUSIC GROUP DISTRIBUTION
GROUP TO RELEASE FULL LENGTH "SHINE" IN MID 2011

FIRST SINGLE "VAPORIZE" IMPACTING RADIO NOW

Los Angeles rock group ABUSED ROMANCE, are set to release their debut EP THE SOUND OF VIOLENCE January 18, 2011 (1-18-11) on iTunes and other digital retailers via indie Freeway Entertainment/Universal Music Group Distribution.
THE SOUND OF VIOLENCE EP–which careens from chaotic to cathartic–is a fitting tribute of what's to come, featuring five songs from their full-length album SHINE due out mid 2011 (Freeway Entertainment/Universal Music Group Distribution). The powerful quartet–who can swing from ethereal to abrasive within the space of the same song–teamed with producer Justin Gray (Joss Stone, INXS) and mixer Randy Staub (Metallica, U2) to craft their debut offering.
ABUSED ROMANCE—MEIR YANIV (Vocals, Guitar), AMIT OFIR (Guitar), AETAM JAKOB (Bass) and ROY CHEN (Drums)–stretches back to frontman MEIR's childhood growing up in Israel. "Amit and I have been writing and playing together since we were 12-years-old," recalls the singer. "In 2006, we seriously started creating music."
A myriad of experiences in the band's young lives make for quite the aural journey. Three-out-of-the-four members served in the Israeli army (as part of the country mandatory program), and their experience impacted the lyrics immensely. "Anything that I experienced in my life is reflected in our music," MEIR reveals. "Obviously, growing up in a country that is always in war, you feel it. From the moment you become conscious, you know you're going to serve in the army. We ended up in some extreme situations, and that's a part of what we write about. We have songs that directly talk about it like 'The Sound of Violence' and the title track. The struggle has been there since the country has existed."
First single "Vaporize" radiates with a catchy darkness, rising from an airtight chorus and vibrant riffs. "Vaporize" hit radio at the end of August and Active Rock reacted first with #4 most added in its first week. "Vaporize" has gone on to hit #52 at Active Rock and is still climbing; while Alternative Rock has picked up the song with stations such as KCXX, WARQ, KBAZ, and WTZR spinning the track. The video for "Vaporize" has over 75,000 views on YouTube and is currently showing in the following stores nationwide: Foot Locker, Journey stores, FYE stores, and all the Hard Rock Café outlets. Check out the video for "Vaporize" here: http://www.youtube.com/watch?v=9Ijq4593DQ4.
After successful tours with Nonpoint, Egypt Central and Trapt, the group is building a solid rock fanbase and is already making a name for themselves on the road. Look for more U.S. tour dates to be announced soon.
Catch ABUSED ROMANCE on the road in the following cities:
DATE




CITY

VENUE




Tue

12/14

Houston, TX

House of Blues

Thu

12/16

Tempe, AZ

The Clubhouse

Fri

12/17

Salt Lake City, UT

Club Sound

Sat

12/18

Las Vegas, NV

House of Blues
www.abusedromance.com
http://www.myspace.com/abusedromance

ABUSED ROMANCE assets:
VIDEO "Vaporize:" http://www.youtube.com/watch?v=9Ijq4593DQ4
BIO: http://www.msopr.com/files/Abused-1.pdf
PHOTO #1: http://www.msopr.com/files/Press%20photo%201.jpg
PHOTO #2: http://www.msopr.com/files/Press%20photo%202.jpg
For ABUSED ROMANCE publicity, contact MSO:
Libby Coffey (818) 380-0400 ext. 224
LCoffey@msopr.com
Bari Lieberman (818) 380-0400 ext. 222 (tour press)
BLieberman@msopr.com
###
ABUSED ROMANCE: TO RELEASE DEBUT EP "THE SOUND OF VIOLENCE" JANUARY 18, 2011; FULL-LENGTH "SHINE" DUE OUT MID 2011