DT: NOVEMBER 4, 2010
FR: LIBBY COFFEY/ANGELA VILLANUEVA/MITCH SCHNEIDER
BENNY MARCHANT:
SET TO PERFORM LIVE ON
TROJAN VISION TV's
"CU@USC"
TUESDAY, NOVEMBER 9 (6:30 PM PT)
LOS ANGELES CLUB SHOWS
CONFIRMED FOR
SUNDAY, NOVEMBER 7 @ VIPER ROOM
AND
TUESDAY, DECEMBER 21 @ HOTEL CAFÉ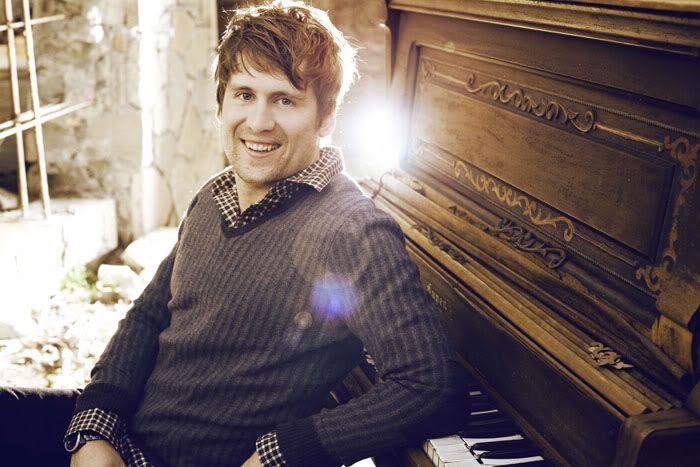 Photo credit: Nick Spanos
Tune in to watch Los Angeles-based singer-songwriter-guitarist BENNY MARCHANT perform live Tuesday, November 9 on Trojan Vision TV's "CU@USC" at 6:30pm PT. Trojan Vision Television is a student-run station at the University of Southern California broadcasting nightly in the greater Los Angeles area on channel LA 36 and streaming live at http://www.trojanvision.com.
After a successful showcase at CMJ in NYC, BENNY is set to perform a handful of Los Angeles club shows before the end of the year including this Sunday, November 7 at the Viper Room (8:00pm) and Tuesday, December 21 at the Hotel Café (7:00pm). BENNY just released his debut solo EP CONVERSATIONS MISSED late September via his own imprint, Marina Records. The first single and video is the haunting title track. Says BENNY: "When I left home and moved to Nashville, I could definitely see the strain that was going on with my parents. That kind of strain led me to write the song. Unfortunately their situation eventually led to a divorce. It was a very tough time, especially being away from home."
For the CONVERSATIONS MISSED EP, MARCHANT teamed with renowned producer Joe Chiccarelli (Radiohead, White Stripes, My Morning Jacket, The Shins, Manchester Orchestra, Minus the Bear), resulting in a tantalizing debut collection from an electric troubadour. The songs on the EP–"Cold Weather," "Been Too Long," "A Better Way" and two versions of "Conversations Missed"–introduce MARCHANT's haunting alternative folk-rock and give a sample of what's to come on his full length debut titled COLD WEATHER due out in spring 2011 (exact date TBA). "I didn't want to give too much away, but I really wanted to give a great and balanced representation of myself and the upcoming full-length album," says BENNY. "I think I did a good job with that. I want the listener to know that I'm not trying to be a catchy commercial pop artist."
In radio news, BENNY has been garnering early adds nationwide for his soulful tunes including XM50 (The Loft) Washington, DC (9/1), WTMD Baltimore, MD (9/13), WZEW Mobile, AL (9/13), KSPN Aspen, CO (9/13), KFMU Steamboat Springs, CO (9/13), WVMP Roanoke, VA (9/20) WOCM Ocean City, MD (9/27) WCOO Charleston, SC (9/27) KTAO Santa Fe, NM (10/4) KMTN Jackson Hole, WY (10/4) KROK Leesville, LA (10/25), WHFC Bel Air, MD (10/26), KKRM Montevideo, MN (10/26), KCLC St Louis, MO (10/28), WJHS Fort Wayne, IN (11/2), WCTG Chincoteague, VA (11/2) and KFMG Des Moines, IA (11/2).
Meanwhile, the clip for "Conversations Missed" was directed by Alan Tanner (Sea Wolf, Jenny Lewis, M. Ward). Brian Willett of Bloginity.com said the video "shows off why so many are becoming absorbed in the Marchant movement–it's deceptively simple-looking, original and infectious–just like the song itself" (9/3/10). Currently featured on AOL Music, the video can be seen here: http://music.aol.com/video/conversations-missed/benny-marchant/bc:590935015001.
Here are some critical quotes about BENNY and his live show:
"Half of the CD is folksy acoustic rock material, while the other half of it has a little of The Eagles zest to it. A hint of country and 3/4 of pure rock mixed with lazy folk calls for a tasty blend of sleepy intimacy, and rock ballad catchiness… My favorite song on the EP is most definitely, 'A Better Way.' With melancholy riffs and a touch of cello that emerges smoothly into the song, he tells a story of heartbreak and longing. It has a sense of disparity that captures my attention immediately, the hope of 'the one who got away' to return."
–Melissa Garcia, THELIVEOC.COM, September 2010

"His folk-rock style is reminiscent of many musicians before him, but Benny's style is clearly all his own. His songs are heartfelt, emotional, and delightfully enjoyable to listen to…Benny Marchant's EP release Conversations Missed, which is leading up to the release of his full-length album Cold Weather in 2011 is a true dream come true! "–Adam Rothenberg,

ADAUMBELLE'SQUEST.COM, October 22, 2010

"Benny Marchant has everything he needs to stride forward into the world of musical success…So far, he's making excellent progress. After hearing his music online, I knew he had some serious chops but I was expecting a mellow, Americana-flavored singer/songwriter performance. Benny can croon with the best of them, but he can do so much more than that. He can stretch out his vocal chords to sound a little like Ben Harper, or soften his throat to almost sigh into the microphone. Even when he's jamming with his band (and his band can jam) he keeps total control over his occasionally raw-around-the-edges voice."
–Laurel Kathleen, BESTNEWBANDS.COM, October 16, 2010
Catch BENNY MARCHANT performing live:
DATE CITY VENUE
Sun 11/7 Los Angeles, CA Viper Room (8:00 PM)
Tues 12/7 San Diego, CA House Of Blues (9:00pm)
Tues 12/21 Los Angeles, CA Hotel Café (7:00 PM)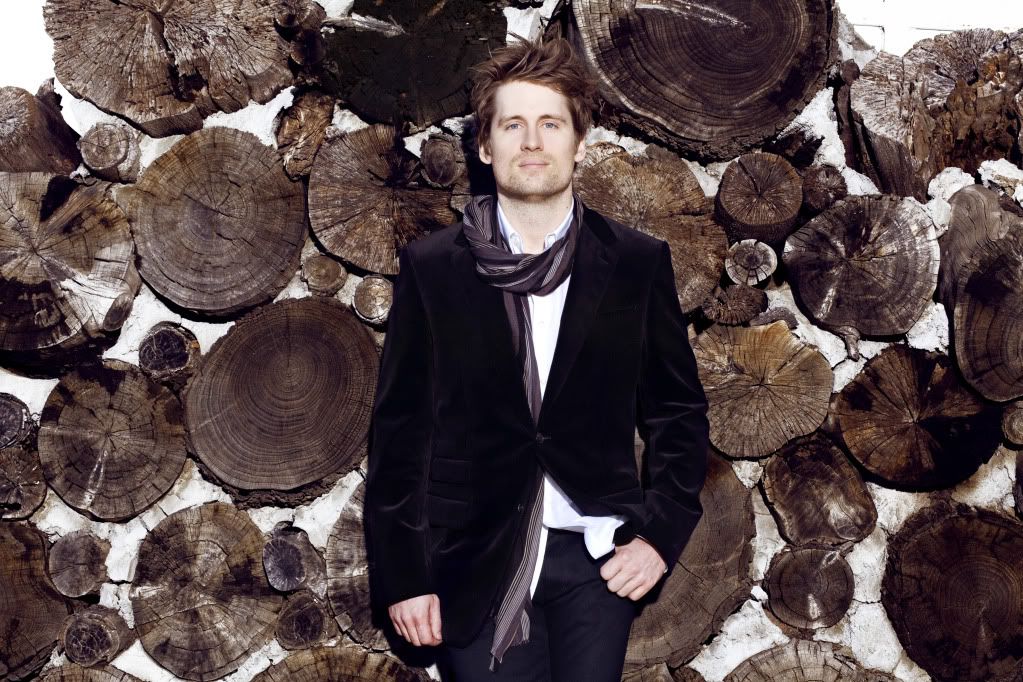 Photo credit: Nick Spanos

http://www.officialbennymarchant.com/
http://www.myspace.com/bennymarchantmusic
http://www.facebook.com/BennyMarchant
http://twitter.com/bennymarchant
For BENNY MARCHANT publicity, contact:
Libby Coffey 818-380-0400 x224 LCoffey@msopr.com
Angela Villanueva 818-380-0400 x232 AVillanueva@msopr.com
Mitch Schneider 818-380-0400 x235 MSchneider@msopr.com
###
BENNY MARCHANT: TO PERFORM LIVE TUESDAY, NOV. 9 ON "CU@USC;" LA CLUB SHOWS SET FOR SUNDAY, NOV. 7 AT VIPER ROOM AND TUESDAY, DEC. 21 AT HOTEL CAFE