DATE: NOVEMBER 17, 2010
FROM: ANGELA VILLANUEVA/TODD BRODGINSKI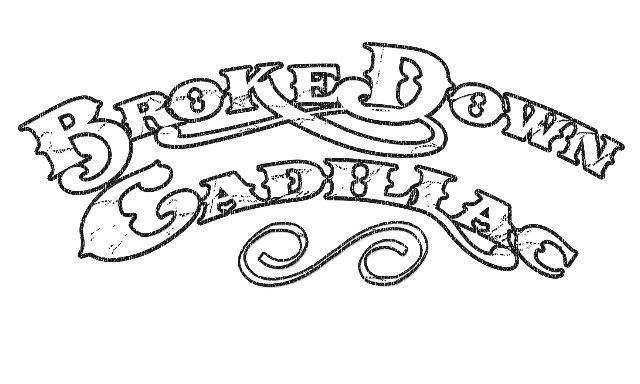 TO BE PROMINENTLY FEATURED ON
CW'S 'HELLCATS'
WEDNESDAY, DECEMBER 1 AT 9/8c

MULTIPLE PLACEMENTS OF ORIGINAL MUSIC
ON NATIONAL TV AND FILM

THIRD MIDDLE EAST TOUR THIS YEAR DECEMBER 5-14
TO IRAQ AND KUWAIT TO ENTERTAIN THE TROOPS

NEW MUSIC COMING OUT OF NASHVILLE
FOR EARLY 2011 FULL-LENGTH RELEASE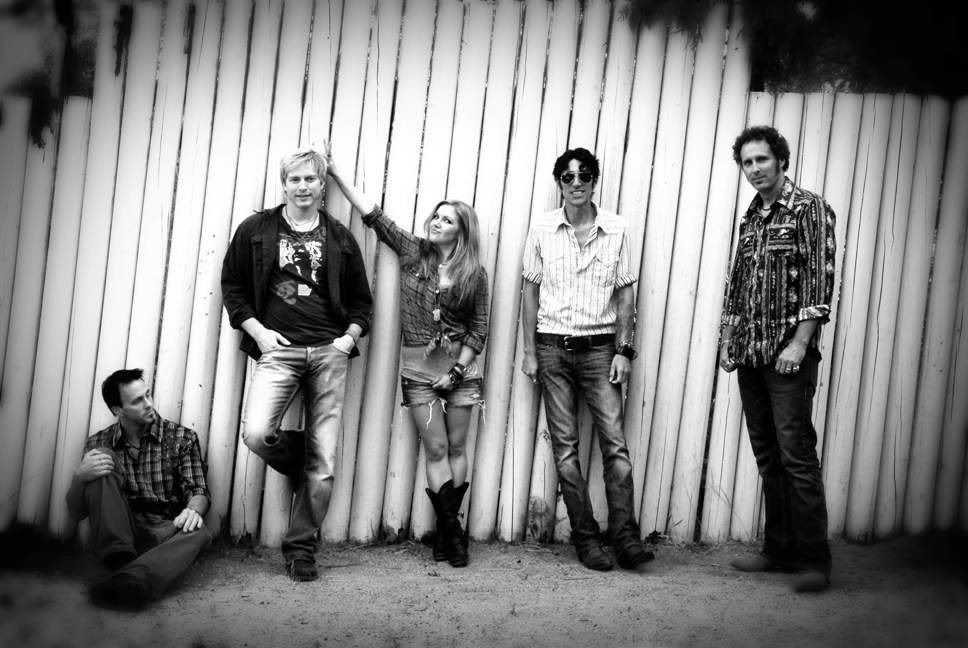 Modern country group BROKEDOWN CADILLAC—known for their upbeat country rock blend that's highlighted by CORRI ENGLISH's forthright lead vocals and shimmering harmonies—will be prominently spotlighted in an upcoming episode of CW's popular teen cheerleading drama "Hellcats," airing Wednesday, December 1 at 9/8c. The Nashville-based group shot their performance scene in Vancouver, and four of their original songs are featured in the episode–"Bring It On," "Good Day For A Long Night," "Baby's Gonna Start A Fire" and "Chasing The Moon"–that includes a dance-off scene with the show's stars Ashley Tisdale and Aly Michalka. Earlier this season, the group that Country Weekly described as "energetic, instantly likable" (6/22/09) had their songs "Can You Hear Me" and "Let It Ride" used in two separate "Hellcats" episodes.

BROKEDOWN CADILLAC will also be included in an upcoming "Hellcats" 80s-themed five-song compilation disc with their cover of Sweet's "The Ballroom Blitz." Available digitally December 1 via Warner Brothers Records, the CD will also feature music from "Hellcats" actresses Michalka, Tisdale, Sharon Leal, Heather Hemmens and Michalka's group 78 Violet.

"Hellcats" isn't the first national primetime show to air original BROKEDOWN CADILLAC material. On October 3, 2010 the ABC hit show "Desperate Housewives" incorporated "Love On The Run," another track off the band's 2009 debut LP Somewhere In America. Even before releasing an album, the five-piece attracted early attention with an on-screen performance in the Walt Disney Pictures film Race To Witch Mountain starring Dwayne Johnson and Carla Gugino. Two of the five songs included in the movie–"Southern Nights" and "Boogie Woogie Saturday Night"–appeared on the digital soundtrack from Walt Disney Records. All music–with the exception of "Good Day For A Long Night" and "The Ballroom Blitz" available December 1–is digitally available now via iTunes: http://itunes.apple.com/us/artist/brokedown-cadillac/id306704287.

Beyond that, BROKEDOWN CADILLAC–lead singer CORRI ENGLISH, guitarist and main songwriter RANDY DUNHAM, drummer DANNY REULAND, lead guitarist DON IAN and bassist JEFF LEGORE–will once again travel overseas December 5-14 to Iraq and Kuwait for a holiday tour to entertain the troops, their third trip in one year. This is something the band feels passionately about as they have also performed here in the U.S. at various bases for those serving at home.
"All of us in the band have close ties to the military and we are so honored that they have asked us to come back," says ENGLISH. "We love going over there and bringing those brave men and women a little piece of home. The response has been so positive and we appreciate all the emails, letters and comments!"
To view a video from Camp Liberty in Baghdad of the band singing Lee Greenwood's "God Bless the USA," go here:
http://www.youtube.com/watch?v=epdHi87IX7I&feature=mfu_in_order&list=UL.
Additional video diaries from their previous trips can be seen here: http://www.youtube.com/user/BDCaddie.

In other BROKEDOWN CADILLAC news, the group has partnered with Nashville producer/songwriter Danny Myrick who has co-penned several hit singles including "International Harvester" for Craig Morgan, "How Far Do You Wanna Go" for Gloriana and his most recent #1 "She's Country" by Jason Aldean. ENGLISH and DUNHAM are writing, recording and gigging in Nashville with plans to release a new BROKEDOWN CADILLAC album early 2011.
For more information regarding Brokedown Cadillac contact:
MSO 818-380-0400
Todd Brodginski x239 toddb@msopr.com
Angela Villanueva x232 avillanueva@msopr.com
###
BROKEDOWN CADILLAC
TO BE PROMINENTLY FEATURED ON CW'S 'HELLCATS' WEDNESDAY, DECEMBER 1 AT 9/8c; THIRD MIDDLE EAST TOUR THIS YEAR DECEMBER 5-14 TO IRAQ AND KUWAIT TO ENTERTAIN THE TROOPS;
NEW MUSIC COMING OUT OF NASHVILLE FOR EARLY 2011 FULL-LENGTH RELEASE