DT: JULY 8, 2011
FR: ALEXANDRA GREENBERG/JOHN OCHOA
MSO
deadmau5
'LIVE @ EARL'S COURT' LIVE DVD SET FOR RELEASE ON AUGUST 2

MEOWINGTONS HAX TOUR
FEATURING BRAND NEW PRODUCTION
LAUNCHES AUGUST 7 AT LOLLAPALOOZA
ADDITIONAL DATES ON SALE TODAY FOR LOS ANGELES, DALLAS,
ATLANTIC CITY, NEW YORK CITY AND BOSTON

TALENTHOUSE REVEALS 10 SUBMISSIONS
AS THE JULY 13 DEADLINE TO SUBMIT FOR THE
'DESIGN THE NEXT MAU5HEAD' NEARS
Ultra Music—deadmau5's North American label—has announced it will now release deadmau5' LIVE @ EARL'S COURT August 2 to allow more time for additional technical enhancements. This live DVD captures deadmau5's 2010 performance as the first electronic artist ever to sell out London's historic 19,000-capacity Earl's Court and its package includes the hour-long performance with the electronic artist performing a selection of his songs from his catalog enhanced by captivating visuals and of course his one-of-a-kind LED face mau5head all helmed from his cube.
The show includes deadmau5 classics "Some Chords," "Sometimes Things Get Whatever," "Ghosts 'N' Stuff" and his collaborations with Kaskade ("I Remember") and Wolfgang Gartner ("Animal Rights"), along with unreleased tracks like "Maths" and "Get In The Cart, Pig." Vocalist SOFI also takes the stage to perform her tracks "Sofi Needs A Ladder" and "One Trick Pony" from deadmau5's most recent album, 4×4=12. And in the DVD's Extras menu, there is a rare, on-camera interview with the producer himself and a time lapse video of the stage production set up. Check out the trailer and pre-order a copy here:
http://community.hottopic.com/ht_music/news/exclusive-premiere-watch-deadmau5s-live-earls-court-dvd-trailer
Named after his mischievous cat Professor Meowingtons, deadmau5's massive North American Meowingtons Hax tour (http://tinyurl.com/3zjv9sl) launches August 7 at Lollapalooza in Chicago, where he is an official 20th Anniversary festival headliner along with Eminem, Foo Fighters, Coldplay, Muse and My Morning Jacket. The tour—which features all brand new production—will take deadmau5 deep into the fall to major amphitheaters and venues throughout the U.S. and Canada, and for the first time ever he will bring his full live production to the Las Vegas strip for two shows at The Chelsea at The Cosmopolitan of Las Vegas. Additional shows go on sale today, Friday, July 8 for Los Angeles' Hollywood Palladium August 28, Dallas' Palladium Ballroom September 18, Borgata Hotel Casino & Spa in Atlantic City September 24, Roseland Ballroom in New York City October 8 and House of Blues Boston October 11, marking four consecutive nights of shows for LA, NYC, and Boston.
He's also encouraging all fine and street artists, graphic designers and illustrators to submit their most creative and unique design for the chance to have it produced as the next deadmau5 head before the July 13 deadline for the 'Design the Next mau5head' competition. deadmau5, in conjunction with the competition's producers Talenthouse, have pre-released 10 submissions which can be viewed below. To enter or for more information, check out: http://www.talenthouse.com/deadmau5-design-the-next-mau5head.
deadmau5 recently made a featured appearance on Canadian YouTube cult cooking show Epic Meal Time; his "Cheesy Grilled Cheese Tower" episode has garnered over 4 million views since posting May 3 (http://tinyurl.com/433rtrt). His Juno Award-winning track "Sofi Needs A Ladder" is currently featured in The Hangover 2, and in May, Chelsea Kane and Mark Ballas danced a paso doble to "Ghosts N Stuff" on ABC's "Dancing With The Stars." http://www.youtube.com/watch?v=5uRiAuswngc.

Video chapters for the deadmau5 LIVE @ EARL'S COURT DVD are:

Intro

Some Chords

Reward Is Cheese

Bad Selection

Cthulhu Sleeps

FML

Right This Second

Raise Your Weapon

Arguru

Sofi Needs A Ladder

One Trick Pony

Moar Ghosts

Ghosts 'N' Stuff

Maths

Sometimes Things Get Whatever

Get In The Cart, Pig

I Remember

Strobe

Don't Forget The Paperwork

Animal Rights

End

deadmau5's North American Meowingtons Hax tour dates for 2011 are as follows. *Indicates new shows on sale July 8.
Look for more dates to be added soon:
| | | | |
| --- | --- | --- | --- |
| DATE | | CITY | VENUE |
| Sun | 8/7 | Chicago, IL | Lollapalooza |
| Thu | 8/11 | Vancouver, BC | PNE Forum |
| Fri | 8/12 | Vancouver, BC | PNE Forum |
| Sun | 8/14 | San Francisco, CA | Outside Lands |
| Thu | 8/18 | Seattle, WA | Paramount Theatre |
| Thu | 8/25 | Los Angeles, CA | Hollywood Palladium |
| Fri | 8/26 | Los Angeles, CA | Hollywood Palladium |
| Sat | 8/27 | Los Angeles, CA | Hollywood Palladium |
| *Sun | 8/28 | Los Angeles, CA | Hollywood Palladium |
| Tue | 8/30 | Denver, CO | Red Rocks Amphitheatre |
| Thu | 9/1 | Phoenix, AZ | Phoenix Convention Center |
| *Fri | 9/2 | Las Vegas, NV | The Chelsea at The Cosmopolitan of Las Vegas |
| *Sat | 9/3 | Las Vegas, NV | The Chelsea at The Cosmopolitan of Las Vegas |
| Wed | 9/7 | Atlanta, GA | Tabernacle |
| Thu | 9/8 | Atlanta, GA | Tabernacle |
| Tue | 9/13 | Austin, TX | Austin Music Hall |
| Wed | 9/14 | Austin, TX | Austin Music Hall |
| Fri | 9/16 | Houston, TX | Verizon Wireless Theatre |
| Sat | 9/17 | Dallas, TX | Palladium Ballroom |
| *Sun | 9/18 | Dallas, TX | Palladium Ballroom |
| Fri | 9/23 | Philadelphia, PA | Festival Pier at Penn's Landing |
| *Sat | 9/24 | Atlantic City, NJ | Borgata Hotel Casino & Spa |
| Thu | 9/29 | Montreal, QC | Metropolis |
| Fri | 9/30 | Montreal, QC | Metropolis |
| Sat | 10/1 | Montreal, QC | Metropolis |
| Wed | 10/5 | New York, NY | Roseland Ballroom |
| Thu | 10/6 | New York, NY | Roseland Ballroom |
| Fri | 10/7 | New York, NY | Roseland Ballroom |
| *Sat | 10/8 | New York, NY | Roseland Ballroom |
| *Tue | 10/11 | Boston, MA | House of Blues |
| Wed | 10/12 | Boston, MA | House of Blues |
| Thu | 10/13 | Boston, MA | House of Blues |
| Fri | 10/14 | Boston, MA | House of Blues |
| Thu | 10/20 | Detroit, MI | The Fillmore |
| Wed | 10/26 | San Diego, CA | Soma |
| Sat | 11/5 | Toronto, ON | Rogers Centre |
Design the Next mau5head'Competition Submissions: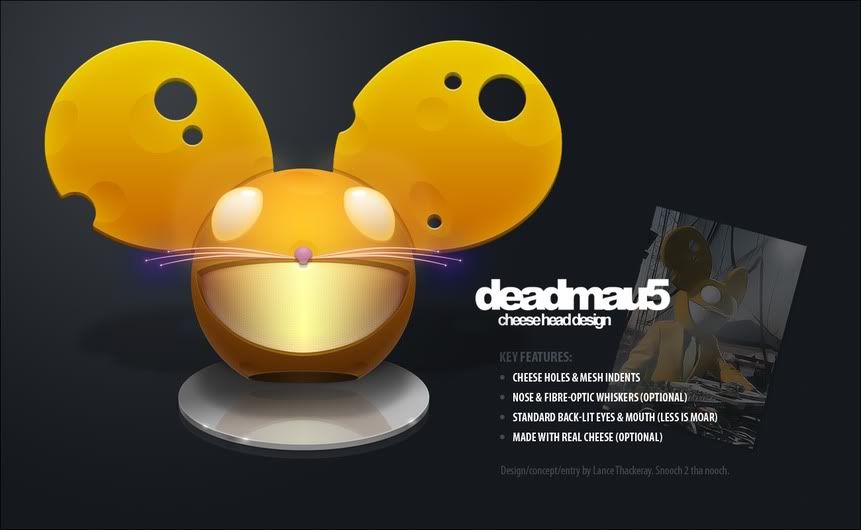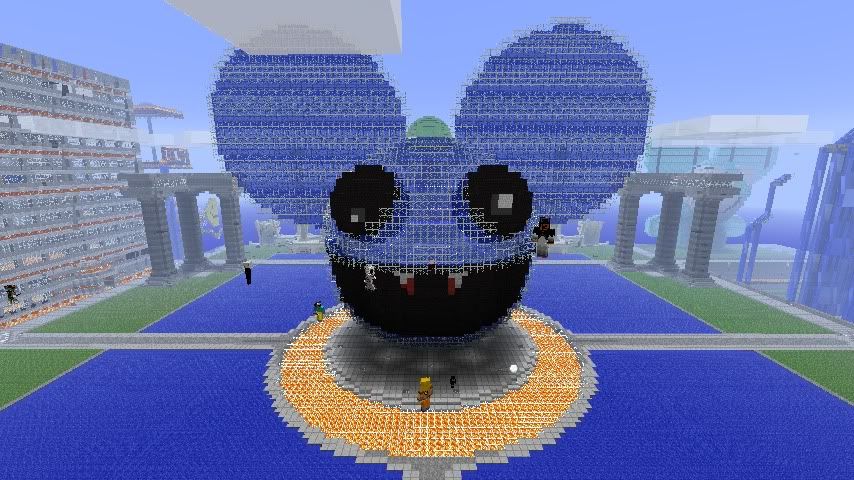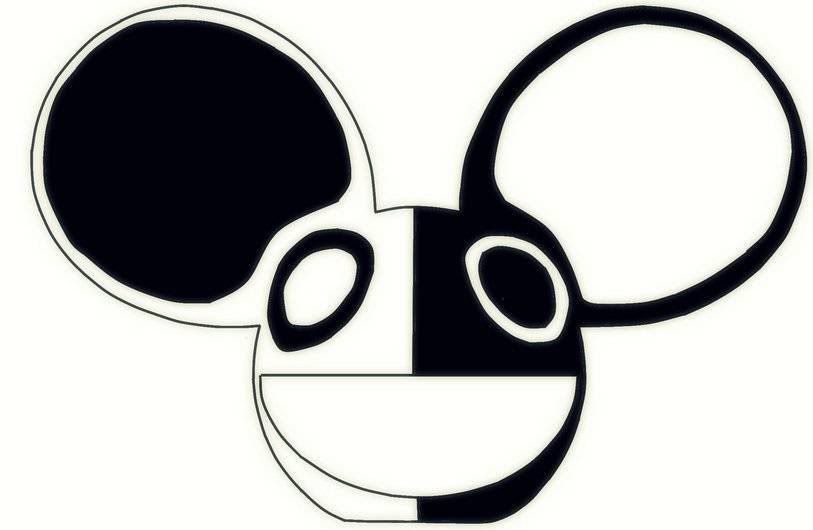 www.deadmau5.com
www.facebook.com/deadmau5
www.twitter.com/deadmau5
About deadmau5
Joel Zimmerman, more commonly known as deadmau5 (pronounced 'dead mouse') is one of the world's most respected electronic producers of modern times. Enjoying international chart success with his singles "Sofi Needs A Ladder," "Ghosts 'n' Stuff" and "I Remember," he has also released three critically acclaimed albums 4×4=12, For Lack Of A Better Name and Random Album Title. The Grammy® nominated artist is ranked #4 in the world by DJ Mag followers and was recently voted Artist of the Year by the Beatport Community. His ability to push the boundaries of his talent grows at an equal rate to his fan-base, of which counts almost 3,500,000 on his Facebook page. deadmau5's current offerings include a remix package for "Raise Your Weapon" and the new deadmau5 Touch Remix app. A new artist album is on the horizon for fall/winter 2011. For more information about deadmau5, visit www.deadmau5.com
# # #
For more information on deadmau5, contact:
MSO 818 380 0400
Alexandra Greenberg x223, agreenberg@msopr.com
John Ochoa (Tour) x230, jochoa@msopr.com
deadmau5 'LIVE @ EARL'S COURT' LIVE DVD SET FOR RELEASE ON AUGUST 2; MEOWINGTONS HAX TOUR FEATURING BRAND NEW PRODUCTION LAUNCHES AUGUST 7 AT LOLLAPALOOZA ADDITIONAL DATES ON SALE TODAY FOR LOS ANGELES, DALLAS, ATLANTIC CITY, NEW YORK CITY AND BOSTON; TALENTHOUSE REVEALS 10 SUBMISSIONS AS THE JULY 13 DEADLINE TO SUBMIT FOR THE 'DESIGN THE NEXT MAU5HEAD' NEARS