DT: APRIL 1, 2016
FR: ALEXANDRA GREENBERG/BARI LIEBERMAN
GARETH EMERY
'100 REASONS TO LIVE'
OUT TODAY, APRIL 1 ON GARUDA MUSIC/ARMADA
LISTEN HERE
NEW STUDIO ALBUM HITS #1 IN U.S. ON iTUNES DANCE ALBUM CHART
INCLUDES:
"RECKLESS" FEATURING WAYWARD DAUGHTER (VIEW VIDEO
HERE
),
U.S. RADIO SMASH "HANDS" WITH ALASTOR FEATURING LONDON THOR
AND INTERNET BUZZ TRACK
"CVNT5" FEATURING ASHLEY WALLBRIDGE
VIEW ACOUSTIC PIANO VERSION OF "SAVE ME"
FEATURING CHRISTINA NOVELLI NOW
HERE

Following previous studio albums

Northern Lights

and

DRIVE

, British electronic music pioneer (who now resides in Los Angeles) GARETH EMERY once again delivers body of work worth celebrating. Full of songs where the lyrics have meaning and the productions have purpose, 100 Reasons To Live-out today (April 1) on Garuda Music/Armada–is an endeavor that spotlights well-known names from many different genres among lesser-known, no-less-gifted artists.

Listen to 100 REASONS TO LIVE here.

100 Reasons To Live–-which already today hit #1 on iTunes Dance Album chart in the U.S. and 15 other countries–includes many musical gems such as "Reckless" featuring U.K. indie darlings Wayward Daughter (view its gorgeous video filmed in New Zealand at https://youtu.be/tc7U9q1C4iA), U.S. radio smash "Hands" with Alastor feat. London Thor and "Until We Meet Again" with Ben Gold. There is also "We Were Young" with recent X Factor USA winners Alex and Sierra, "Make It Happen," holding the rocky edge of Lawson and the sensational "CVNT5" with Ashley Wallbridge.

In addition, the album also finds EMERY reuniting with Christina Novelli who together dazzled dance floors the world over with previous hits "Concrete Angel" and "Dynamite." For 100 REASONS TO LIVE, the two crafted "Save Me." Check out the pair performing it 'unplugged' with EMERY on piano and Novelli on vocals here: https://youtu.be/zdzGa3QGXmo.

Says EMERY this morning via

Facebook

post:

"Strange but true fact: about two years ago, I was f**king miserable.

I didn't have any reason to be. I was reasonably successful, in a job that I loved, was married to a beautiful wife, lived in an amazing house, had no recent major tragedy in my life, or any of the other things that make people unhappy, yet I was pretty much constantly annoyed.

Why? Because a festival I wanted to play wouldn't book me. Because I wanted to stay in a suite, but the promoter would only book me a standard room. Because my brand-new Lamborghini was going to take nine months to be delivered from the factory, when I wanted it in six.

You probably hate me reading that. I don't blame you. Reading this back, I hate me, too.

However, there is a depressing trend that I have noticed amongst famous + successful DJs: just how many of them are really fucking unhappy. They're traveling the world, living a lifelong dream that took decades of work to accomplish, and yet they're constantly pissed because they were given Moet instead of Cristal, or because one person on social media said their new record sucked. Boo f**king hoo. Bring out the violins.

Short story long, that was how

100 Reasons To Live

got its name.

I saw myself turning into an archetypal miserable DJ and decided that was not the person I wanted to be.

I figured out that happiness and a love of life doesn't come from career success or material wealth; in fact, some of the happiest people I knew were, on paper, some of the less successful.

Now, I'm not saying 'don't make money' or 'don't be successful.' I happen to be a fan of both. But I learned that those things alone don't make me happy.

What does make me happy? Many things. Sunshine. Walking outside. Beers at the pub with friends. Taking my daughter to music class. Lazy Sundays. Sunsets. Swimming.

Turning off my phone, logging out of emails, getting off the social media hamster wheel and engaging the world around me–something which I'd totally lost the ability to do.

In short, I rediscovered what made me happy, or in other words, figured out my 'Reasons To Live', and then stuck '100' in the front for no other reason than it sounded better."

Look for GARETH EMERY to embark on a run of specialty dates in North America starting April 7 in Washington, D.C. in support 100 REASONS TO LIVE. He'll pass through some of the country's most renowned boutique clubs such as Output in Brooklyn, Audio in San Francisco and Spades in Minneapolis, offering a chance for his fans to experience the album via DJ sets in an intimate setting. The complete list of dates follows below.
The track listing for GARETH EMERY's

100 REASONS TO LIVE

is:
The Story So Far

Cloudline feat. Joseph

Far From Home feat. Gavrielle

Reckless feat. Wayward Daughter

We Were Young feat. Alex & Sierra

CVNT5 feat. Ashley Wallbridge

Make It Happen feat. Lawson

Hands with Alastor feat. London Thor

Lost feat. Janet Devlin

Save Me feat. Christina Novelli

Until We Meet Again feat. Ben Gold

I Could Be Stronger (But Only For You)

Sansa
Bonus track
14. Cruiser feat. Alex Sonata
Catch GARETH EMERY on tour in the following cities:

| | | | |
| --- | --- | --- | --- |
| DATE | | CITY | VENUE |
| | | | |
| | | | |
| | | | |
| | | | |
| | | | |
| | | | |
| | | | |
| | | | |
| | | | |
About GARETH EMERY:
"A good melody can change the world," the philosophy behind Gareth Emery's 2015: the year that saw him DJ the closing ceremony of the European Olympic Games, host his first festival stage at Australia's infamous Stereosonic, and finish his highly anticipated third artist album

100 Reasons To Live

. Already with two U.S. iTunes #1 albums, five million records sold worldwide and a social media following of 4 million+, Emery is stepping into legendary territory, and it all comes down to one thing… music. In 2015, he released

DRIVE Refueled

, the remix album of his hugely successful sophomore offering with a list of contributors that reads like a festival main stage flyer: W&W, Deorro, Sunnery James & Ryan Marciano to name a few. He also released the face-ripping club anthem 'Huracan,' U.S. radio hit 'Hands' and one of the biggest remixes of the year, Cosmic Gate's 'Going Home.' But it wasn't just his solo releases that were making huge waves, it was also his role as curator of the hottest EDM brand of the year: Electric For Life. Beginning as a radio show, showcasing the best of electronic music regardless of genre, the unprecedented popularity of the brand soon meant it was selling out shows (13 across the globe including his largest ever solo show at the legendary Shrine Auditorium in Los Angeles), hosting festival stages (Stereosonic), and raising over 100,000USD for various charities via its hugely popular merchandise line. To close the year, Emery celebrated with a 24 hour live broadcast named #EFLDAY, which featured 50 industry superstars including Armin van Buuren, Above & Beyond, NERVO and many more. With a brand new album and world tour planned for 2016, Emery is set to change the world. One great melody at a time.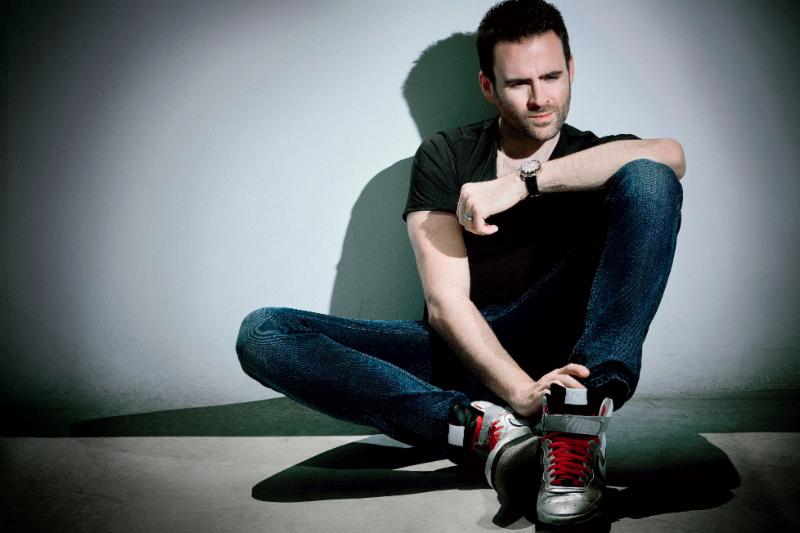 For interviews or press lists for GARETH EMERY, music for review or additional information, contact:
MSO PR 818-380-0400
Alexandra Greenberg x223; agreenberg@msopr.com
Bari Lieberman x222, blieberman@msopr.com