DT: JUNE 16, 2011
FR: ALEXANDRA GREENBERG/BARI LIEBERMAN
JOHN OCHOA/MSO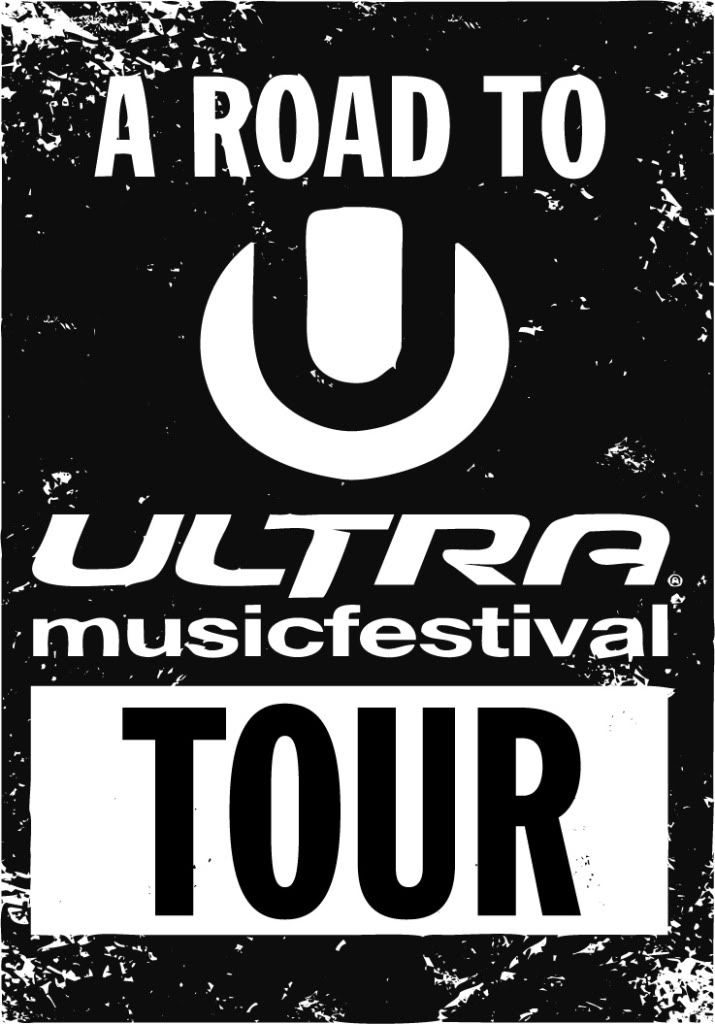 "IDENTITY"
LAUNCHES 'MUSIC MONDAYS' AND 'FESTIVAL FRIDAYS'
FREE FIRST LISTENS, DOWNLOADS, VIDEOS AND MORE EVERY
MONDAY FROM SKULLCANDY MAIN STAGE ARTISTS
IDENTITY FESTIVAL HEADLINER KASKADE, AVICII,
BOOKA SHADE AND MORE
AND EVERY FRIDAY FROM
ROCKSTAR ENERGY DRINK'S DIM MAK STAGE ARTISTS
STEVE AOKI, DJ SHADOW, THE CRYSTAL METHOD, HOLY GHOST!
AND OTHERS
—THIS FRIDAY, JUNE 17 TO FEATURE DJ SHADOW'S VIDEO
FOR "I GOTTA ROKK"—
LOG ON TO WWW.IDFESTIVAL.COM FOR MORE INFORMATION
IDENTITY, the first-ever touring electronic ONLY music festival that will visit major outdoor amphitheatres throughout North America launching August 11 in Indianapolis, is introducing two new features for its fans. Every Monday from now until the end of the tour, Music Mondays will be hooking up first listens, free downloads, videos and more from several Skullcandy Main Stage Artists such as IDENTITY festival headliner Kaskade, as well as Pretty Lights, Avicii, Booka Shade and more.
After making it through the week with Music Mondays, IDENTITY presents Festival Fridays. Look for mixtapes, videos and downloads from the Rockstar Energy Drink's Dim Mak Festival Stage artists such as Steve Aoki, DJ Shadow, The Crystal Method, Holy Ghost! and others, as well as various selections from the Dim Mak label.
DJ Shadow's new video for "I Gotta Rokk" will be spotlighted for this coming Festival Friday (June 17). It's the first visual element from his new album The Less You Know, The Better due out later this fall. This week's Music Monday featured Pretty Lights with a free download of his Remix/Mashup of Radiohead's "Everything in its Right Place," Nirvana's "All Apologies" and NIN's "Closer." Also known as Derek Vincent Smith, Pretty Light's newest creation is a heavy and beautiful track that remixes and samples these three songs while taking the PL steez to the next level with this ultra-fresh remix-mashup-original hybrid.
To receive info for MUSIC MONDAYS and FESTIVAL FRIDAYS via email, sign up for the IDENTITY FESTIVAL's newsletter at
WWW.IDFESTIVAL.COM
or log on to:
Music Mondays: http://idfestival.com/2011/music-mondays/
Festival Fridays: http://idfestival.com/2011/identity-presents-festival-fridays/
Catch IDENTITY FESTIVAL this summer at the following venues:
| | | |
| --- | --- | --- |
| Date | City | Venue |
| August 11 | Indianapolis, IN | Verizon Wireless Music Center |
| August 12 | Detroit, MI | DTE Energy Music Theatre |
| August 13 | Pittsburgh, PA | First Niagara Pavilion |
| August 14 | Holmdel, NJ | PNC Bank Arts Center |
| August 16 | Charlotte, NC | Verizon Wireless Amphitheatre |
| August 18 | Bristow, VA. | Jiffy Lube Live |
| August 19 | Philadelphia, PA | Susquehanna Bank Center |
| August 20 | Mansfield, MA | Comcast Center |
| August 21 | Wantagh, NY | Nikon at Jones Beach Theater |
| August 23 | Atlanta, GA | Aaron's Amphitheatre at Lakewood |
| August 24 | Tampa, FL | 1-800-ASK-GARY Amphitheatre |
| August 25 | Miami, FL | Klipsch Amphitheatre at Bayfront Park |
| August 27 | Houston, TX | Cynthia Woods Mitchell Pavilion |
| August 28 | Dallas, TX | Gexa Energy Pavilion |
| August 30 | Albuquerque, NM | Hard Rock Casino Presents: The Pavilion |
| September 2 | San Diego, CA | Cricket Wireless Amphitheatre |
| September 3 | San Francisco, CA | Shoreline Amphitheatre |
| September 4 | Los Angeles Metro Area | TBD |
| September 5 | Las Vegas, NV | TBD |
| September 10 | Seattle, WA | The Gorge |
For all up-to-date information, please visit www.IDFestival.com
Or follow:
www.facebook.com/IDFestival
www.twitter.com/IDENTITYFest
Sizzle Reel:
http://www.youtube.com/idfestival
embed link:
http://youtu.be/6XaBpSGSfgo
About IDentity:
This summer will mark the debut of IDentity, presented by Skullcandy, a Road to Ultra Tour. It is the first-ever touring electronic ONLY music festival that will visit major outdoor amphitheatres throughout North America in August and September and give fans the full electronic music experience. More than 20 shows are on tap for this exciting new traveling extravaganza with top-tier artists performing on multiple stages starting in the afternoon and into the night. The line-up for IDentity—which is set to further galvanize the electronic music explosion—is highlighted by the hottest cutting-edge artists of the genre including KASKADE, PRETTY LIGHTS, RUSKO, AVICII, STEVE AOKI, DISCO BISCUITS, DJ SHADOW, SKRILLEX, PETE TONG, CHUCKIE, BOOKA SHADE, MODESELEKTOR, THE CRYSTAL METHOD, HOLY GHOST!, NERO, DATSIK, CHAD HUGO (N.E.R.D.), AEROPLANE, LA RIOTS, DOORLY, NERVO, WHITE SHADOW, JESSIE AND THE TOY BOYS and THE EYE with more to be announced. For all up-to-date information about IDENTITY, please visit www.IDFestival.com or www.msopr.com/?q=node/6441
# # #
For more information, please contact MSO PR:
MSO: 818-380-0400
Alexandra Greenberg: agreenberg@msopr.com
Bari Lieberman: blieberman@msopr.com
John Ochoa: jochoa@msopr.com
IDENTITY LAUNCHES 'MUSIC MONDAYS' AND 'FESTIVAL FRIDAYS'; FREE FIRST LISTENS, DOWNLOADS, VIDEOS AND MORE EVERY MONDAY FROM SKULLCANDY MAIN STAGE ARTISTS; IDENTITY FESTIVAL HEADLINER KASKADE, AVICII, BOOKA SHADE AND MORE; AND EVERY FRIDAY FROM ROCKSTAR ENERGY DRINK'S DIM MAK STAGE ARTISTS STEVE AOKI, DJ SHADOW, THE CRYSTAL METHOD, HOLY GHOST! AND OTHERS; THIS FRIDAY, JUNE 17 TO FEATURE DJ SHADOW'S VIDEO FOR "I GOTTA ROKK"; LOG ON TO WWW.IDFESTIVAL.COM FOR MORE INFORMATION