DT:       MAY 6, 2015
FM:      ALEXANDRA GREENBERG/ANGELA VILLANUEVA, MSO PR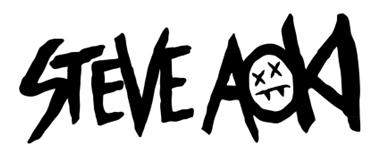 PARTNERS WITH MTV FOR EXCLUSIVE FIRST LISTEN OF
'NEON FUTURE II'

 'NEON FUTURE II' SET FOR RELEASE MAY 12
ALBUM PRE-SALE AVAILABLE NOW AT http://smarturl.it/NeonFutureII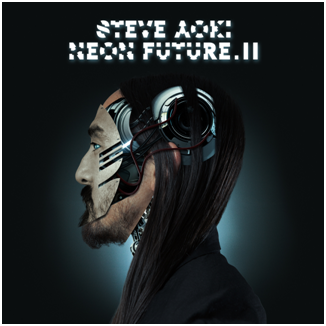 Global superstar, record producer and DJ
STEVE AOKI
has partnered with
MTV
to debut his new album
NEON FUTURE II
, set for release next week on
May 12.
The album will be streamed in its entirety now through its release as part of the 
MTV First
 campaign, presented by
Reeses via
MTV.com
.
For the first time, fans will experience all new original tracks from NEON FUTURE II including "Time Capsule," "Youth Dem (Turn Up)" featuring Snoop Lion, "Heaven on Earth" featuring Sherry St. Germain, "Holding up the World" featuring Harrison and Albin Myers and "Light Years" featuring Rivers Cuomo.
Listen to NEON FUTURE II now at: http://www.mtv.com/artists/steve-aoki/
Other recent reveals from STEVE AOKI's NEON FUTURE II arsenal include "I Love It When You Cry" with Moxie, currently spinning at national radio, and the captivating anthem "Darker Than Blood" featuring Linkin Park, both of which are available now to those who pre-order the album on iTunes, as well as "Lightning Strikes" with NERVO & Tony Junior, available now exclusively via Beatport, and "Hysteria" featuring Matthew Koma streaming exclusively on Spotify–both for one week before the full album is released.
Like AOKI's 2012 Grammy-nominated album debut Wonderland and part one of his Neon Future double-album concept Neon Future I (which included his gold single and Top 40 radio hit "Delirious [Boneless]"), Neon Future II is an all-star extravaganza from one of dance music's most heralded entertainers.  The full track listing includes Linkin Park, Snoop Lion, Rivers Cuomo, NERVO, Matthew Koma and Moxie, with spoken word contributions from Interstellar executive producer & MIT professor Kip Thorne as well as director/producer/creator J.J. Abrams and–bringing a different twist to the fold are Youtube sensation/folk rock band Walk Off The Earth.
The complete track listing for STEVE AOKI's NEON FUTURE II is:
Time Capsule (intro)
I Love It When You Cry (Moxoki) – Steve Aoki & Moxie
Youth Dem (Turn Up) featuring Snoop Lion
Hysteria featuring Matthew Koma
Darker Than Blood featuring Linkin Park
Lightning Strikes – Steve Aoki, NERVO & Tony Junior
Tars (Interlude) featuring Kip Thorne
Home We'll Go (Take My Hand) – Steve Aoki & Walk Off The Earth
Heaven on Earth featuring Sherry St. Germain
Holding up the World featuring Harrison and Albin Myers
Light Years featuring Rivers Cuomo
Warp Speed (Outro) featuring J.J. Abrams
Pre-order NEON FUTURE II at: http://smarturl.it/NeonFutureII
About STEVE AOKI:
STEVE AOKI
is a
Grammy-nominated
international producer/DJ, electronic dance music entrepreneur, and founder of the trendsetting record label, events/lifestyle company, and apparel line
Dim Mak
. Since launching in 1996,
Dim Mak
has broken bands such as
Bloc Party
,
The Bloody Beetroots
,
Klaxons
, and
The Gossip
through deftly marketed single and full-length releases and now has nearly 500 releases to date. As a solo artist,
AOKI
has become a force of nature averaging over 250 tour dates per year. AOKI's second artist album
NEON FUTURE I
, was released September 30, 2014 via
Dim Mak/Ultra Music
and features his Gold certified single
"Delirious (Boneless)" with Chris Lake and Tujamo featuring Kid Ink, "Born To Get Wild" featuring will.i.am
and
"Rage The Night Away" featuring Waka Flocka Flame
.  The second part of his
Neon Future
album
NEON FUTURE II
will be released May 12, 2015.
For more information on STEVE AOKI, visit:
www.steveaoki.com
www.dimmakrecs.com
www.facebook.com/Steve.Aoki
www.twitter.com/steveaoki
www.instagram/steveaoki
www.ultramusic.com  

MSO Press Releases & Assets:
www.msopr.com/n/client-roster/steve-aoki1
 # # #
For more information on STEVE AOKI, contact:
MSO PR 818.380.0400
Alexandra Greenberg, x223 agreenberg@msopr.com
Angela Villanueva, x232 avillanueva@msopr.com