DT:      JUNE 2, 2015
FR:      ALEXANDRA GREENBERG/MSO PR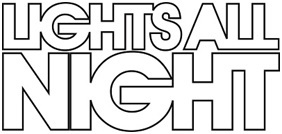 TEXAS' LARGEST ELECTRONIC MUSIC FESTIVAL
LIGHTS ALL NIGHT
RETURNS IN 2015
THE SIXTH ANNUAL EVENT SET FOR NEW YEARS EVE
THURSDAY, DECEMBER 31 AND FRIDAY, JANUARY 1
AT THE DALLAS CONVENTION CENTER, DALLAS, TX
Dallas-based Highland Concerts is pleased to announce that LIGHTS ALL NIGHT, Texas' largest electronic music festival, will return for its sixth annual celebration this New Year's Eve: Thursday, December 31 and Friday, January 1. Fan appreciation tickets for the two-day event will launch Wednesday (June 3), while the first-ever public online pre-sale is set for Thursday (June 4) at www.lightsallnight.com. Tickets for this year's event start at $89.99 for Fan Appreciation Two-Day General Admission, and $99.99 for Tier 1 Two-Day General Admission.
"It has been a few years in the making to get Lights All Night back to its original New Year's Eve roots," says 
Scott Osburn, CEO Highland Concerts
. "We've received strong feedback from our fans that they want to ring in the New Year at Lights All Night, 
and 
we're thrilled to announce just this."
Talent for the 2015 edition will be announced in the coming weeks,
and 
keeping with the tradition of years past, expect a high-caliber of international, domestic and local acts to appear at 
LIGHTS ALL NIGHT
.  2014's installment was headlined by
Skrillex, Zedd, Armin Van Buuren
and 
Disclosure
(DJ set).  In addition to being a popular yearly staple in the Dallas music community, the two-day festival–which features state-of-the-art production and a wide variety of amenities for a premium experience–draws fans from all over the country.  "Lights All Night celebrated its fifth year December 26-27 to the tune of the world's most prestigious DJs and a sold-out crowd of 40,000 inside the Kay Bailey Hutchison Convention Center in downtown," wrote Tiney Ricciardi of the
Dallas Morning News
(12/28/14)  "Whether they were there for a specific artist or to simply indulge in the experience, attendees were not disappointed…" 
www.lightsallnight.com
www.facebook.com/LightsAllNight
www.twitter.com/lightsallnight
www.instagram.com/lightsallnighttx
 
#LAN2015
Press Releases & Assets:
http://www.msopr.com/n/client-roster/lights-all-night/
ABOUT HIGLAND CONCERTS:
Highland Concerts is a multi-faceted entertainment group that specializes in concert promotions, festival productions, artist management as well as talent booking for private parties and events. Highland offers a unique and progressive approach that is unmatched. Based in Dallas, Highland promotes events all over the world. The organization's boutique size allows for a hands-on approach to entertainment that excels at building custom events that meet clients' demands and provides a great time to tens of thousands of guests. For more information, please visit
ABOUT MCP PRESENTS (www.mcppresents.com):
MCP Presents a national production, promotion and event management company with 12 years of festival promotion experience, is an industry leader in the international electronic music scene. Known for producing world-class events such as: Camp Bisco Music + Arts Festival in Upstate New York; CounterPoint Music and Arts Festival in Kingston Downs, GA; The Buku Project in New Orleans, Louisiana; Mad Decent Block Parties and The Echo Project in Fairburn, Georgia. MCP also manages elements of internationally renowned events such as TomorrowWorld and more.
# # #
For more information on LIGHTS ALL NIGHT, contact:
MSO PR         818 380 0400
Alexandra Greenberg x223, agreenberg@msopr.com